MORE
TELL ME MORE ABOUT YOU
MES LIENS
:
Lily-A (ex "girlfriend"), Ondine (amie), Angus (meilleur pote), Jordan (ex sex-friend), Lola (amie de fête), Bérénice (connaissance attachante), Freja (l'amie avec qui il a couché), Juliet (comme une soeur), Nevaeh (sa meilleure amie qui fait partie du top 3 de ses personnes préférées)
ANECDOTES
:
ABOUT ME
MESSAGES :
1861
ICI DEPUIS :
19/05/2016
CRÉDITS :
twister (a) & endlesslove (s)
DOUBLE-COMPTE :
théia, oscar, cleo & rory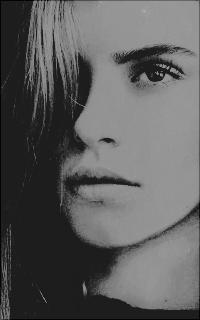 MORE
TELL ME MORE ABOUT YOU
MES LIENS
:
ANECDOTES
:
C'est une rêveuse, une âme d'artiste. Une vagabonde, une adepte du carpe diem. Un soleil dans la nuit, une bougie à la flamme éternelle. Théia est douce, Théia est explosive. Elle est le feu et la glace, le sombre et le clair. Passionnée par tout ce qui touche à l'art, principalement le cinéma qui la fait rêver un peu plus chaque jour. Elle trouve de la beauté dans un ciel étoilé, du haut d'une falaise, dans les yeux d'un être humain. Elle s'enthousiasme vite, vit sans dépendre de rien, prend plaisir à essayer de nouvelles choses, quitte à tenter l'interdit. Imprévisible, indomptable, elle est comme ces enfants sauvages qui fuient la norme pour aller vers le particulier. Elle aime se démarquer, se dire qu'elle n'est pas comme tout le monde. Elle est particulière Théia, un peu étrange et un peu ailleurs.
ABOUT ME
MESSAGES :
1360
ICI DEPUIS :
16/06/2016
CRÉDITS :
vinyles idylles (a) & alaska (s)
DOUBLE-COMPTE :
alfie, oscar, cleo & rory
STATUT :
"i tried my best to never let you into see the truth"



Sujet: Re: Alfie's diary

---